Simplified Beef Wellington 
A quick & easy twist on classic Beef Wellington featuring tender beef fillets wrapped in puff pastry and baked to perfection

Difficulty (0 = Caveman, 5 = Thomas Keller): 5

Serving size: 2

Prep/cook time: 1.5 hours 

Meat temp: med-rare
Ingredients: 
2 6 oz filet

3 cups of white mushrooms 

1 pack of puff pastry 

1 sprig rosemary

1 sprig thyme

1 sprig oregano

1 tbsp garlic granules

1 tbsp onion granules

1 tbsp MSG

3 garlic cloves

2 eggs for egg wash 

2 tbsp olive oil 

1 tsp nutmeg 

Salt and pepper

2 tbsp dijon mustard 
Directions: 
Let your steak come to room temperature. 

Season the steak with salt and pepper.

Get a pan smoking hot and sear the steak on all sides. 

Refrigerate the steak so it cools down. 

In a food processor place the mushrooms, rosemary leaves, thyme leaves, oregano leaves, garlic granules, onion granules, MSG, garlic cloves and nutmeg.

Blend until it is a paste.

Transfer to a cold pan, and bring the heat up to medium heat.

The long haul, you will now cook the mushrooms until all the moisture is gone (this can take up to 20 minutes).

Stir the mushrooms frequently so they don't burn.

Once the moisture is gone, remove from heat. 

A lot of people think the moisture is gone, a good way to check is to get a paper towel and press it on the mushrooms. 

There should be almost no water transfer- let the mushrooms cool completely.

Next, lay your thawed puff pastry on a large piece of cling foil. 

Here's where the Wellington gets "hard".

Place the cooled mushrooms on the pastry, leaving room at the edges is helpful so the interior doesn't leak. Using a spoon to evenly distribute, like putting frosting on a cake.

Next, take out the steak, and with a pastry brush, cover the steak with dijon mustard in a thin layer. 

Set the steak into the center of the pastry, on top of the mushroom mix (the mushrooms are called duxelles by the way). 

Get your egg wash and cover all the corners of the pastry that are exposed. 

Next, pick up the cling film and fold it in half like a book.

Tightly roll the pastry like a sushi roll. 

Take the two ends of the cling film and twist them, rotating the Wellington to create a tight tube.

Place in fridge for 30 minutes so it can set.

Remove from the fridge, take off the cling film, and brush the exterior with egg wash. 

Place in the oven at 400°F until the pastry is fluffy and golden. 

Keep an eye on it, it burns quick once it becomes golden. 

Let it rest for 10 minutes.

Slice and serve with demi-glace.
Need more help? 
Have questions on the recipe or how to prepare your Designer Beef? Shoot an email to our Chef: myk@designyourbeef.com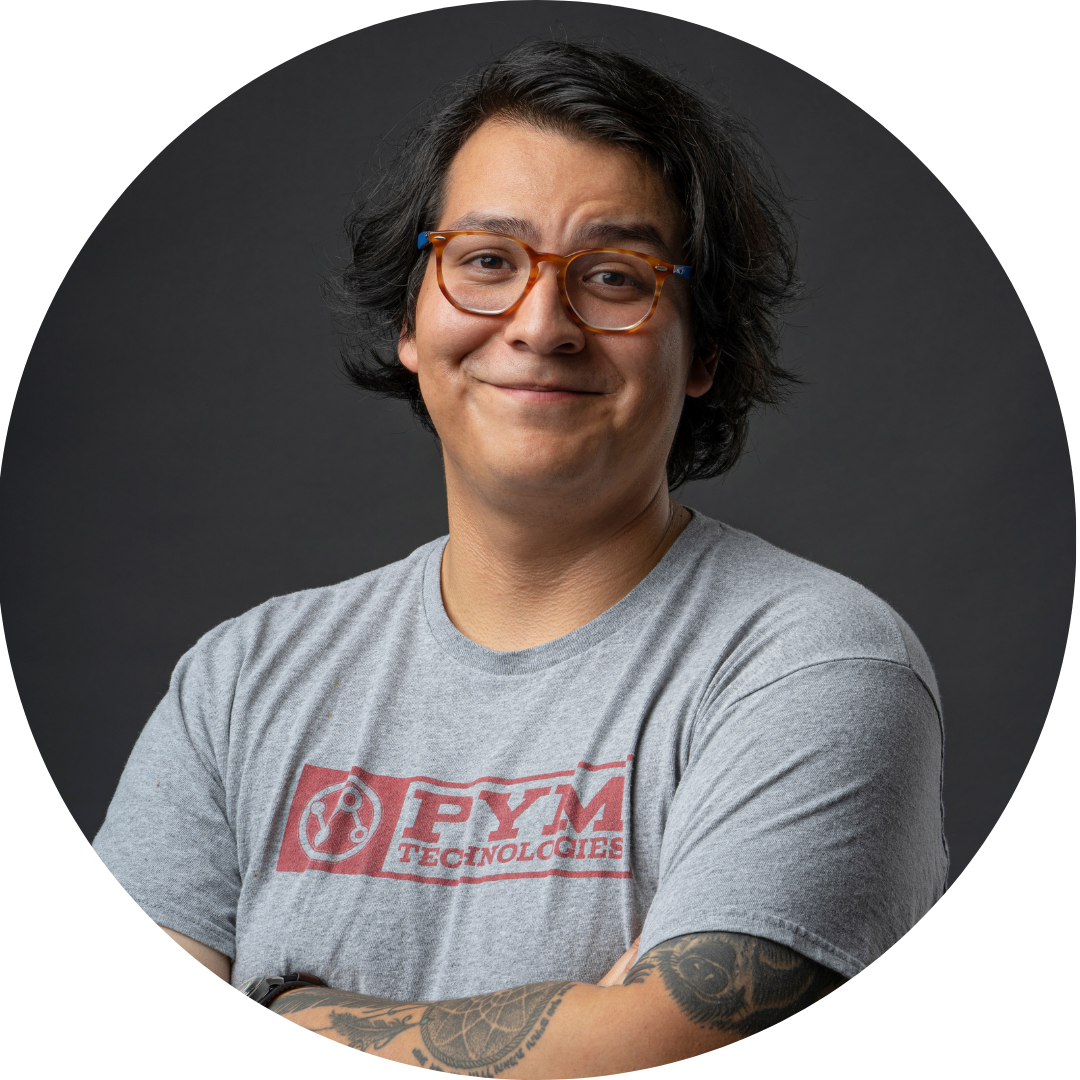 Myk Walton is a Professional Chef who loves to share his culinary creations (and music, family, etc.) on Instagram (@mykwalton). He named his Designer Beef cow "Gomer" and has dedicated himself to making the most of Gomer's sacrifice by helping others do the same!